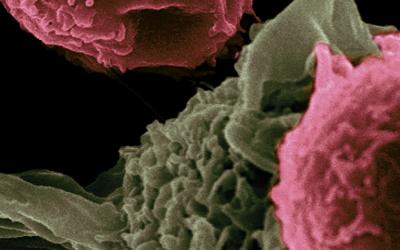 Molecularly-Targeted Vaccines for Progressive Gliomas
In a new collaboration with the lab of Hideho Okada at UCSF, we will be exploring the application of immunotherapy to target new mutations in treatment-associated hypermutated tumors. We aim to identify antigens specific to gliomas that we can target with protein-based vaccinations. Using RNA-seq on our MRI-guided glioma samples, we will be able to identify changes in expression of glioma-specific antigens in both tumor recurrence and malignant progression.
Related Publication
Okada H, Kalinski P, Ueda R, Hoji A, Kohanbash G, Donegan TE, Mintz AH, Engh JA, Bartlett DL, Brown CK, Zeh H, Holtzman MP, Reinhart TA, Whiteside TL, Butterfield LH, Hamilton RL, Potter DM, Pollack IF, Salazar AM, Lieberman FS. Induction of CD8 T-cell responses against novel glioma–associated antigen peptides and clinical activity by vaccinations with type 1 polarized dendritic cells and polyinosinic-polycytidylic acid stabilized by lysine and carboxymethylcellulose in patients with recurrent malignant glioma. Journal of Clinical Oncology. 2011 Jan 20. 29(3):330-336.
Who works on this project in the Costello Lab?
No one currently. Interested? Contact us!