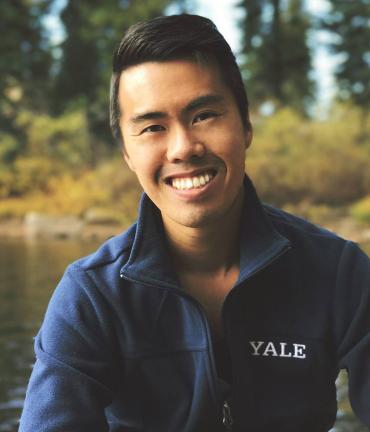 Darwin Kwok, MS
Graduate Student
Research interests: Integration of computational engineering and cancer biology to generate novel non-invasive therapies for treating brain tumors.
Other interests: Music production/DJing, scenic hikes, cooking, and golden retrievers
Email: Darwin.Kwok@ucsf.edu
My most recent work at UCSF explores potential neoantigens produced by aberrant alternative splicing events (neojunctions) in gliomas. In this project, I hope to define the underlying molecular mechanism to which the IDH1 R132H mutation facilitates the generation of neojunctions and to develop TCR-based therapies targeting neojunction-derived neoantigens. I utilize various aspects of bioinformatics, epigenetics, and immunology to investigate the unique downstream epigenetic effects of mutant IDH1 and to better understand how it can lead to the production of immunogenic targets. 
Education & Training
2012-2016: BS, Biomedical/Medical Engineering, Carnegie Mellon University (Pacella and Villanueva Labs)
2016-2017: MS, Biomedical/Medical Engineering, Carnegie Mellon University (Villanueva Lab)
2017-2018: Graduate Research Associate, Immunobiology, Yale University (Joshi Lab)
2018-Present: PhD, Immunology, UCSF (Okada and Costello Labs)
Selected Awards
2015: CMU Summer Undergraduate Research Fellowship
2016: CMU College of Engineering Honors Research Program
2016: Biomedical Engineering Design Award
2016: Meeting of the Minds Symposium CIT Honors Research Finalist
2019: NIH-supported Predoctoral Training in Biomedical Sciences Training Program
Featured Publications
T-Cell based therapies for overcoming neuroanatomical and immunosuppressive challenges within the glioma microenvironment
Kwok D, Okada H.
J Neurooncol. 2020 Apr;147(2):281-295. doi: 10.1007/s11060-020-03450-7.