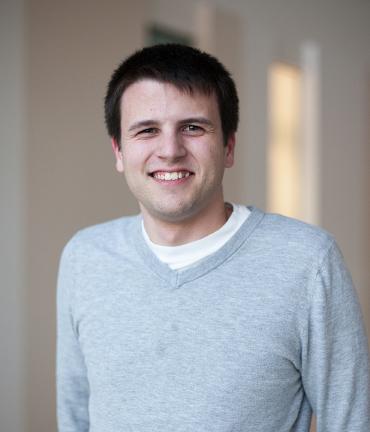 Andrew McKinney
Graduate Student
Program: Biomedical Sciences (3rd year) 
Research interests: Mechanisms of tumor cell immortality in TERT promoter mutant cancers; transcriptional regulation 
Email: andrew.mckinney@ucsf.edu
I'm interested in cellular immortality in glioblastoma, and am currently studying signaling pathways that regulate the mutant TERT promoter as potential therapeutic targets for reversing immortality.
Featured Publications
Disruption of the β1L Isoform of GABP Reverses Glioblastoma Replicative Immortality in a TERT Promoter Mutation-Dependent Manner
Mancini A, Xavier-Magalhães A, Woods WS, Nguyen KT, Amen AM, Hayes JL, Fellmann C, Gapinske M, McKinney AM, Hong C, Jones LE, Walsh KM, Bell RJA, Doudna JA, Costa BM, Song JS, Perez-Pinera P, Costello JF.
Cancer Cell. 2018 Sep 10;34(3):513-528.e8. doi: 10.1016/j.ccell.2018.08.003.
---
Heparan Sulfate Glycosaminoglycans in Glioblastoma Promote Tumor Invasion
Tran VM, Wade A, McKinney A, Chen K, Lindberg OR, Engler JR, Persson AI, Phillips JJ.
Mol Cancer Res. 2017 Nov;15(11):1623-1633. doi: 10.1158/1541-7786.MCR-17-0352. Epub 2017 Aug 4.
---
GBM heterogeneity as a function of variable epidermal growth factor receptor variant III activity
Lindberg OR, McKinney A, Engler JR, Koshkakaryan G, Gong H, Robinson AE, Ewald AJ, Huillard E, David James C, Molinaro AM, Shieh JT, Phillips JJ.
Oncotarget. 2016 Nov 29;7(48):79101-79116. doi: 10.18632/oncotarget.12600.