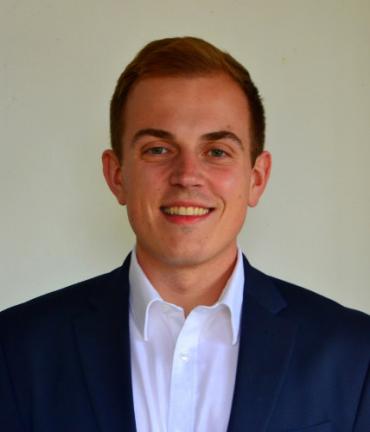 Andrew Mancini, PhD
Lab Alumni
Program: Biomedical Sciences
Research interests: Therapeutic targeting of TERT promoter mutations in adult glioblastoma 
Dr. Mancini graduated in 2018 and is currently at Maxcyte.
Education & Training
2017-2019: NCI F99 Fellow
2014: BS, Biological Sciences, Cell/Cellular and Molecular Biology, University of Notre Dame
2013: Amgen Scholar, MIT
Featured Publications
The transcription factor GABP selectively binds and activates the mutant TERT promoter in cancer
Bell RJ, Rube HT, Krieg A, Mancini A, Fouse SD, Nagarajan RP, Choi S, Hong C, He D, Pekmezci M, Wiencke JK, Wrensch MR, Chang SM, Walsh KM, Myong S, Song JS, Costello JF
Science. 2015 May 29; 348 (6238): 1036-9. doi: 10.1126/science.aab0015. Epub 2015 May 14.